Login
Log in if you have an account
Register
By creating an account with our store, you will be able to move through the checkout process faster, store multiple addresses, view and track your orders in your account, and more.
Create an account
In Her Shoes.. Runway coach Mandy Dyonne Lieveld
30 May 2019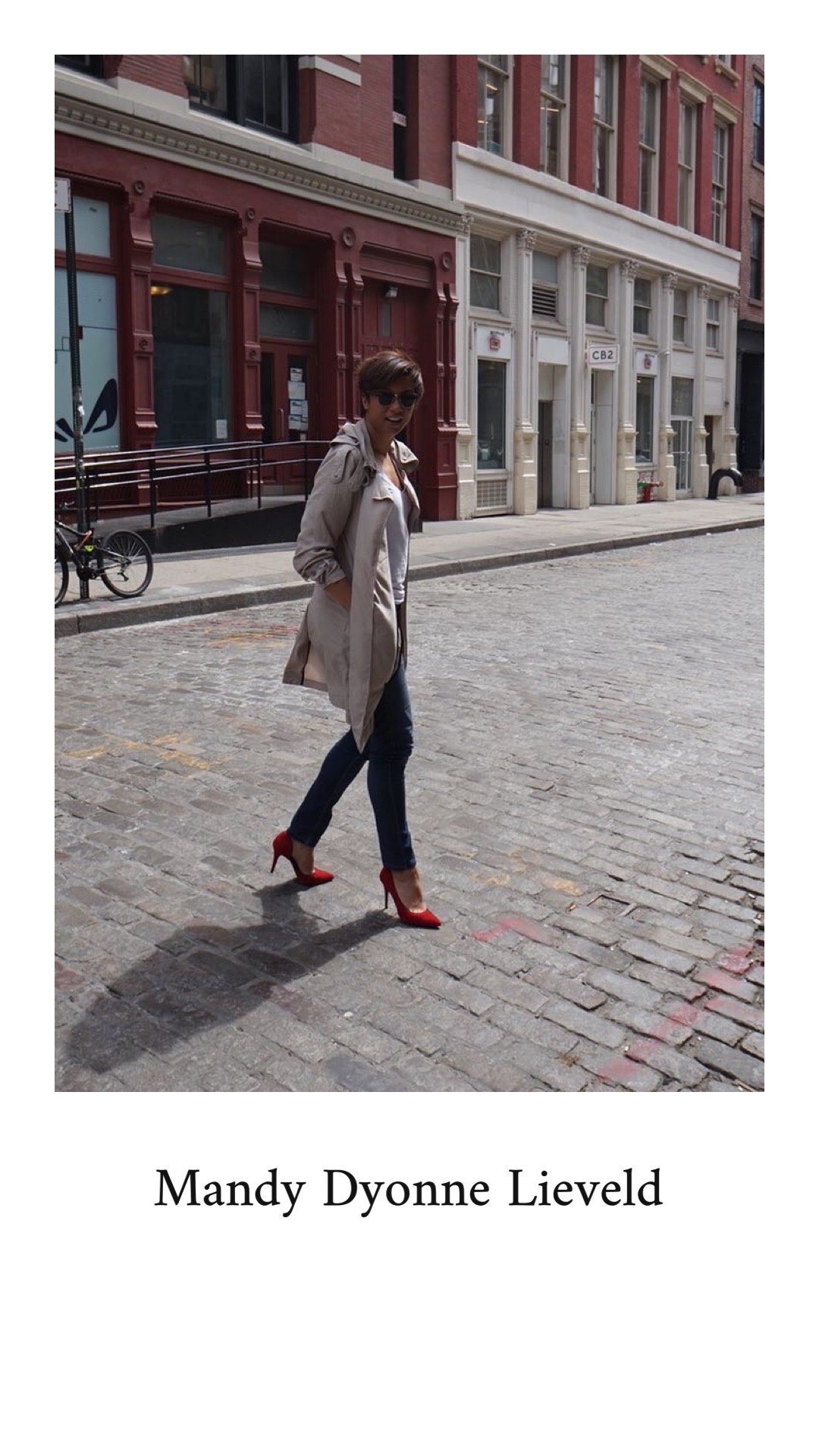 We will kick off with Mandy Dyonne Lieveld who is a runway coach, lives in New York and travels the world to coach women who walk the runways of mayor fashion shows worldwide. How did she achieve this? What steps did she take to get where she is now?
As a self-made business woman, Mandy combines her background in psychology and dancing to coach models from all over the world. She's trained models for the Elite Model Look, IMG and Next Models but also for great fashion labels as Dior, Chanel, Gucci and Louis Vuitton. She was the judge and runway coach for Holland's Next Top Model. 
Four years ago she left Amsterdam to fulfill her dreams in the fashion capital of the world, New York City. Although she lives in NYC, she's coaching all over the world. From Fashion Weeks in Paris to coaching classes in Miami, runway coach Mandy does it all.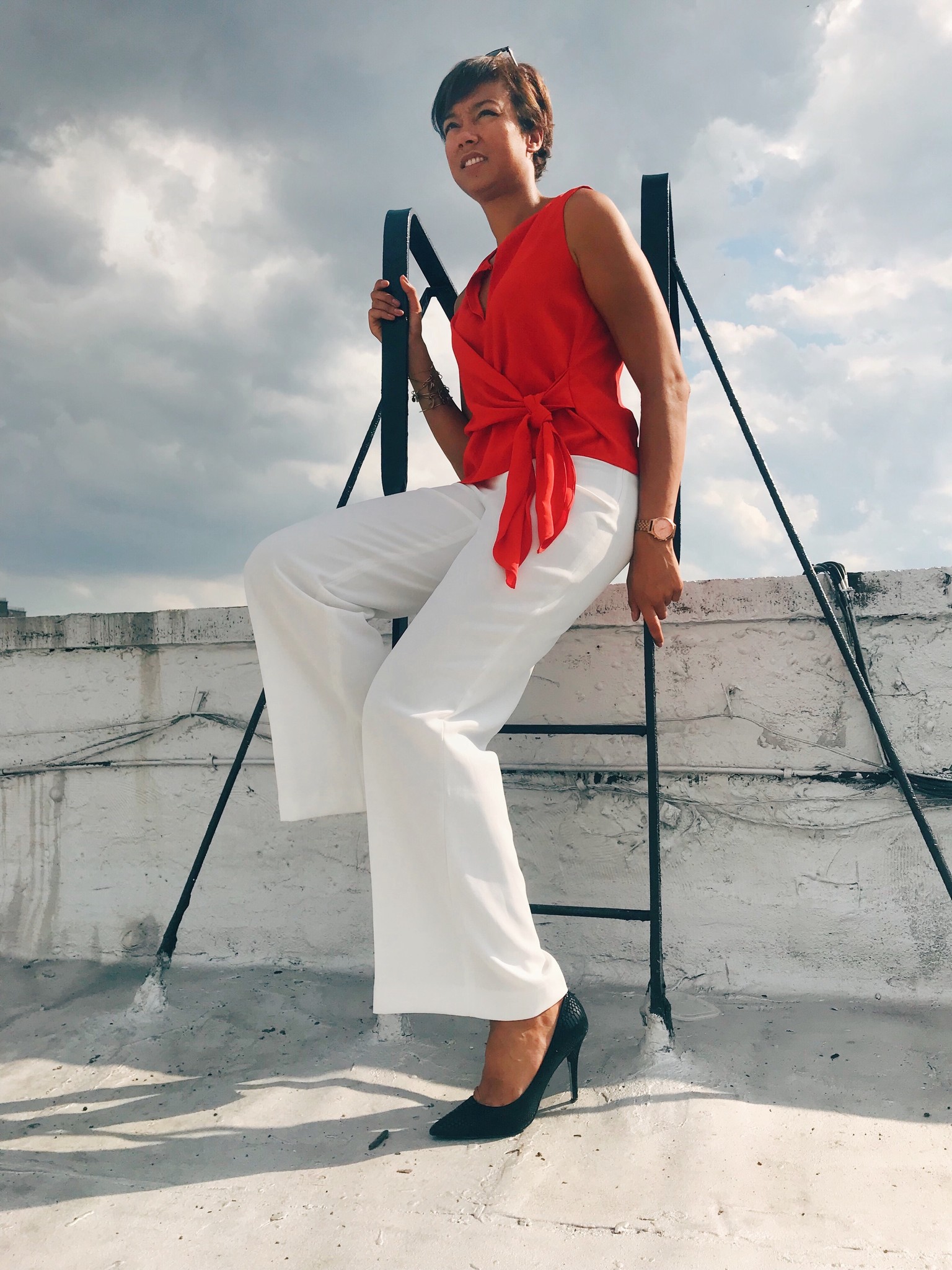 I'm meeting Mandy in her typical NYC apartment in the East Village. However her house is being renovated… so while we're talking, there are also three men running around working and joking about us in Spanish in the same 13 sqft. Anything is possible in NYC, right? It always was a dream of Mandy's to live in New York and says: "It took me 10 years to finally fulfill my dream".

Mandy comes across as a fighter from the very first moment and as I'm learning more about her background, it became clear why when she said: "When I was 21, I got diagnosed with the muscle disease Myasthenia Gravis, which is characterized by enormous muscle weakness. I was in dance school at the time and wasn't even sure if I was able to ever dance again. For a year I had to switch every month to new medicines because nothing seemed to work. After that year, there was only one solution; surgery."
It was that period in life which made Mandy realize you should do everything you love and fight for it.

                             "Dreams don't work, unless you do!"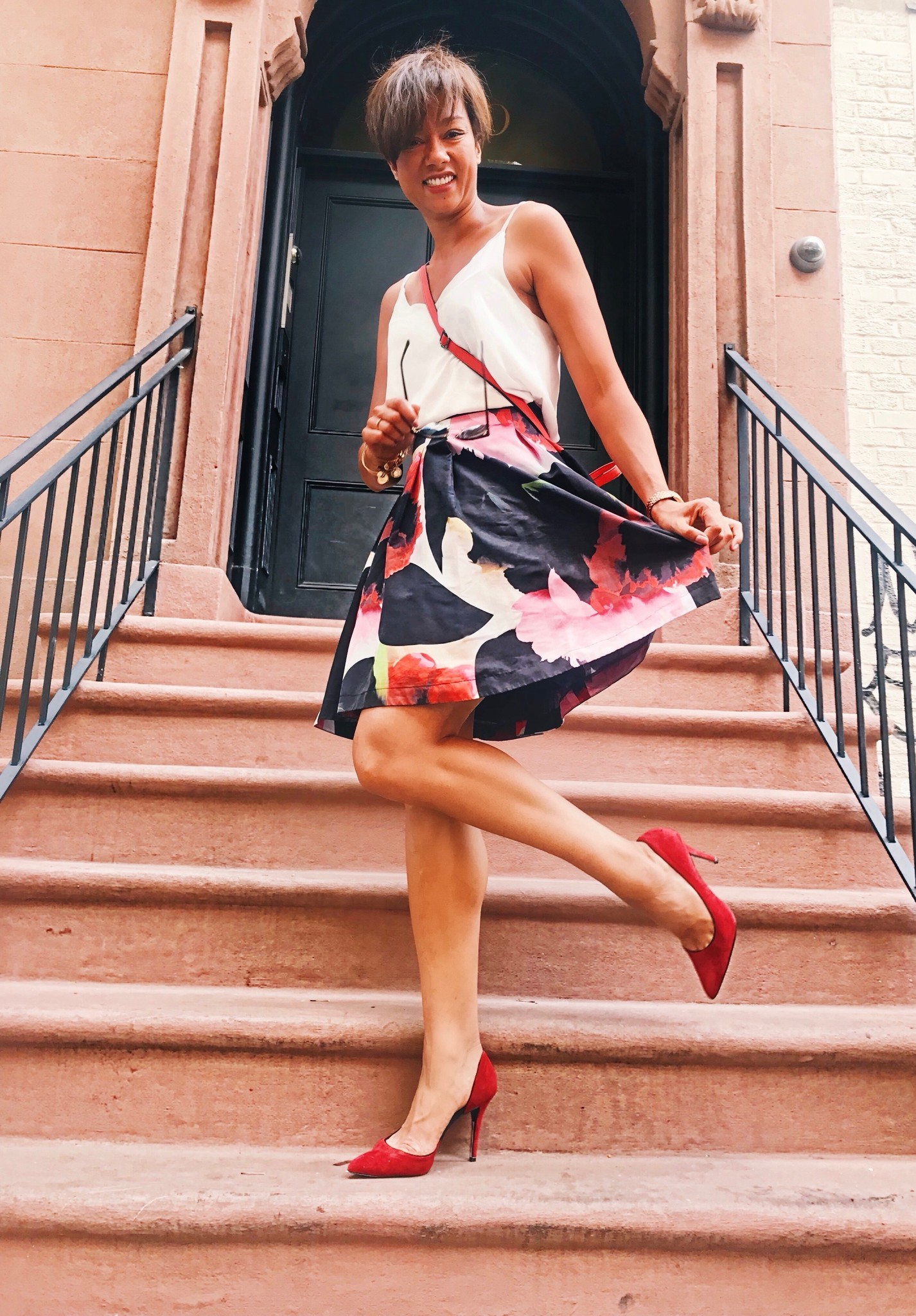 When asking Mandy of what she's most proud, she doesn't hesitate. "I am proud of my enterprising attitude. I have no shame when it comes to fulfilling my ambition. I'm convinced that you have to get yourself out there and make them see you. People always think success comes easy. They see me on Instagram posting photos from all over the world which maybe makes it seem easy. But when I came to New York, I worked my ass off to get myself coaching jobs.
I printed a list with every modeling agency in the city and started calling them, emailing them, and after that, I visited their offices. And of course, I was afraid and felt ashamed. But with sitting on the couch, you will never get that job."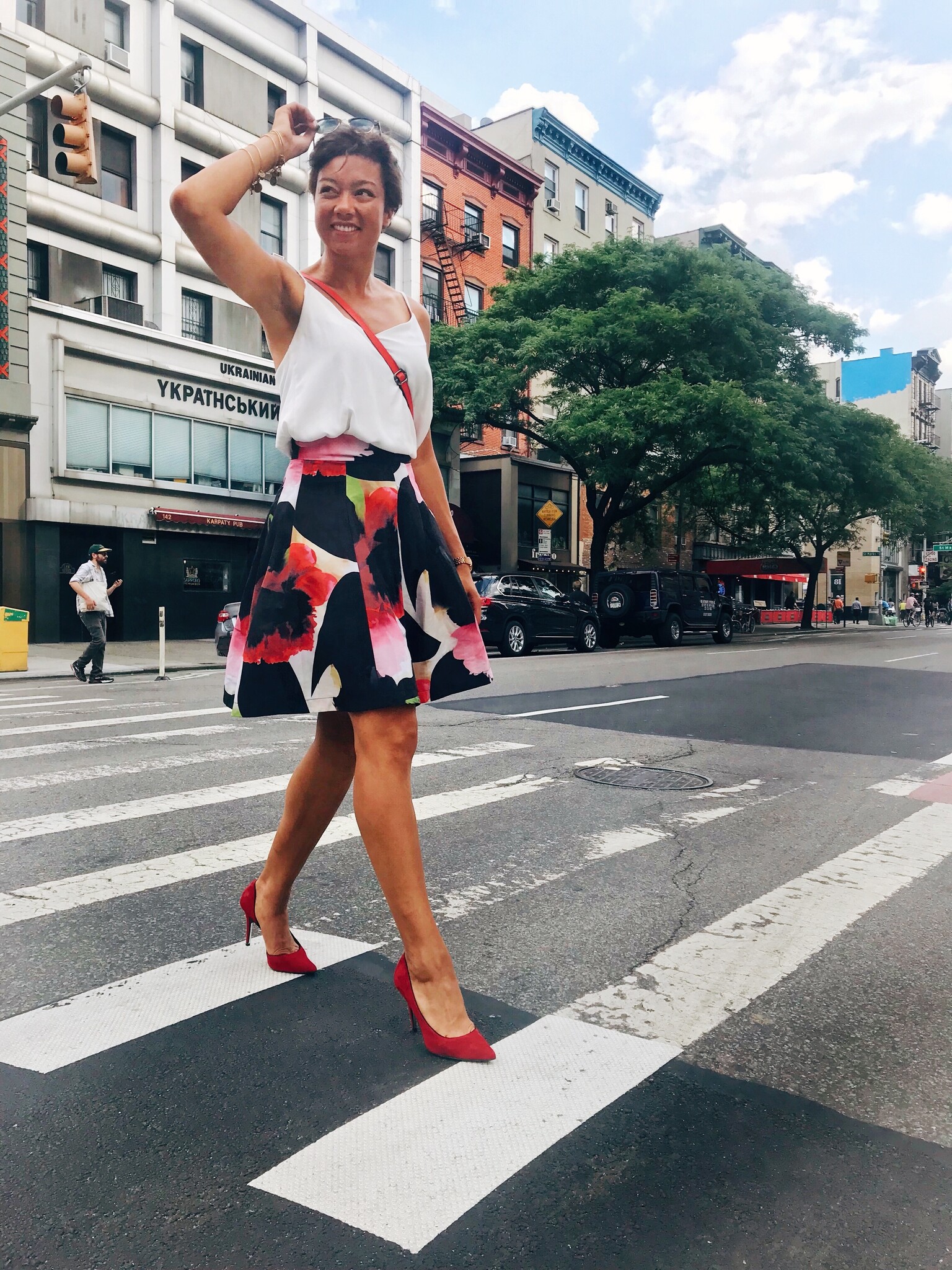 Mandy continues with sparkling eyes: "I'm so grateful for every day that I ride my bike to Soho to go to my job. It might sound like a small thing, but to me it's everything I ever dreamed of."
As a runway coach, Mandy is proud of Cara Taylor who she has trained from the start. "When I met Cara, she was a girl from Alabama who had actually never walked on high heels. We trained very intensively and now she's walking the runway for Alexander Wang, Chanel, and Gucci."
When asking Mandy how those sessions work, she stated: "I always try to include my psychology knowledge in my coaching. In the modeling world, it is all about confidence. Of course, you have to have the right technique but it's the confidence that distinguishes you from others."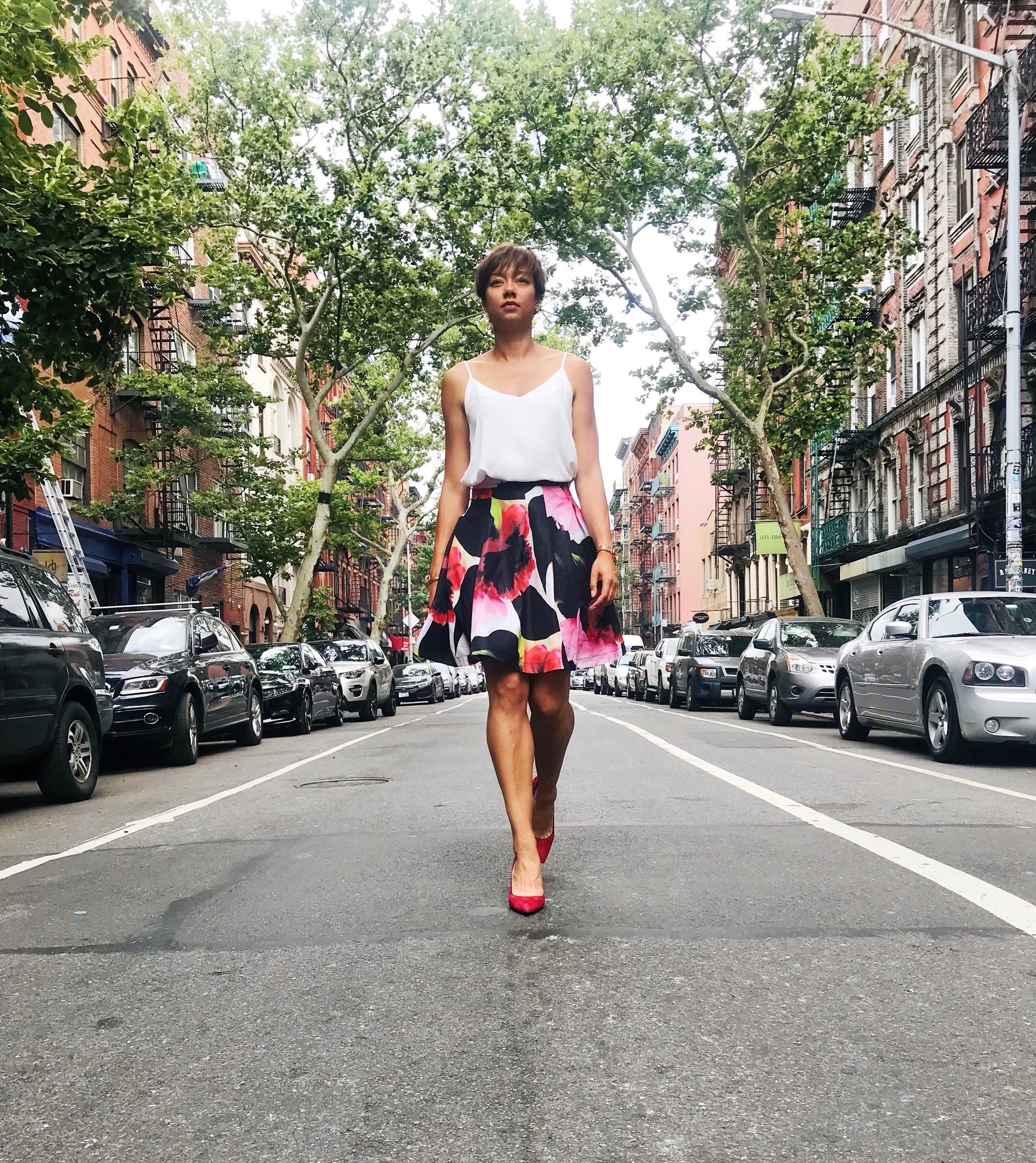 The biggest challenge Mandy is facing being a runway coach is that business isn't always assured. "You never know what next month will bring. A nine to five job gives you that assurance but I would never give up this business. You've got to have faith and work for it".
"My greatest inspiration in life is my mom. I literally call her every day, just to get her opinion about my ideas. The way she handles everything in life is such an inspiration to me. She's so strong and really independent. She raised me with the idea that everything is possible and always supported me."
With Mandy living in NYC, she and her mom have to deal with the fact that they can't see each other as much as they want to. "Of course the distance isn't always easy but I go on vacation to The Netherlands twice per year and even though my mom misses me, she always tells me how proud she is of everything I accomplish. That makes me realize it's all worth it."