Login
Log in if you have an account
Register
By creating an account with our store, you will be able to move through the checkout process faster, store multiple addresses, view and track your orders in your account, and more.
Create an account
Walking a half marathon on LINJAs in New York City
16 Sep 2018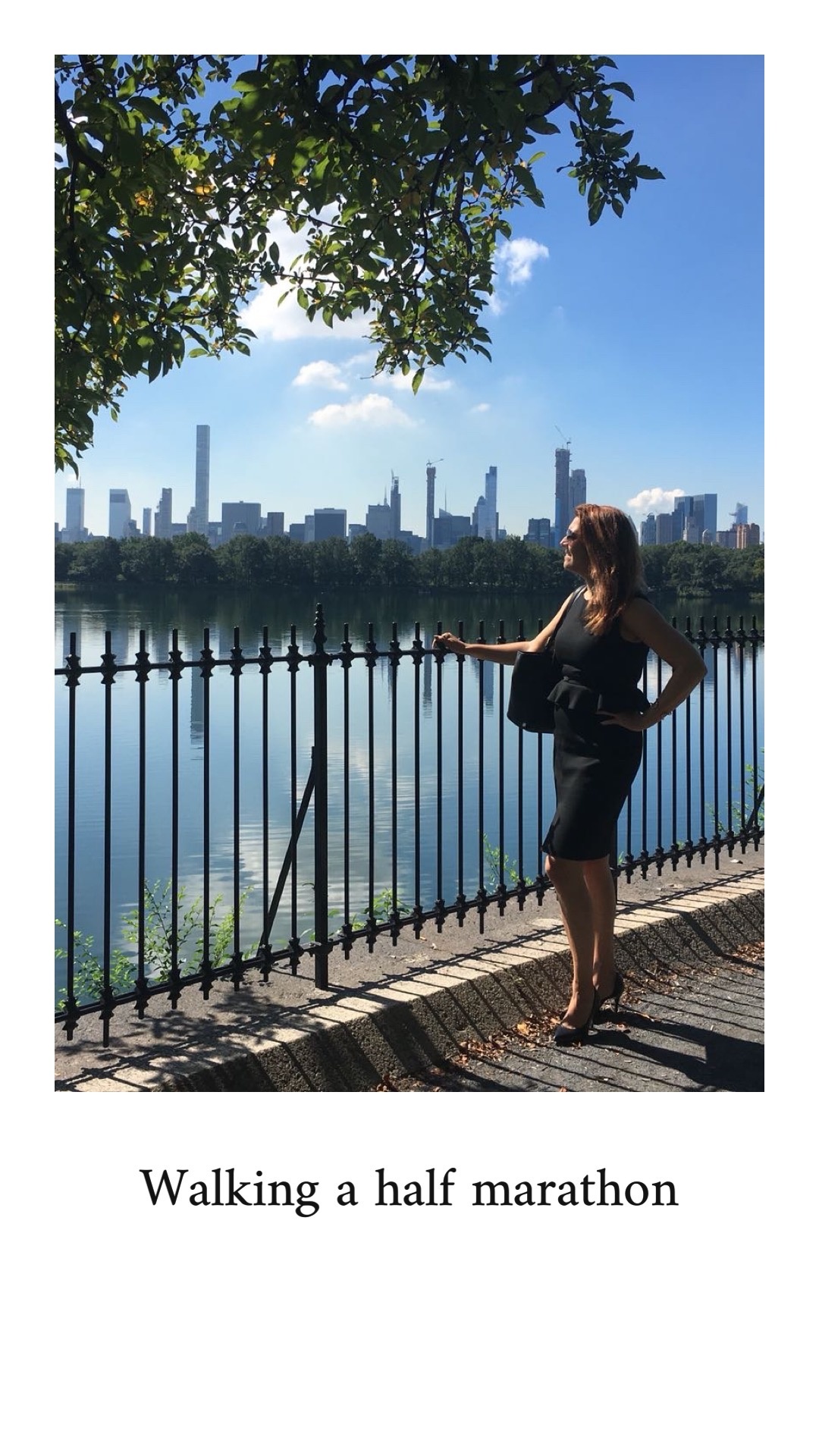 In 2018 I developed the new 3 inch high heel for LINJA and I was so thrilled with the new standard of comfort that I created, that I was telling everybody: 'This LINJA heel is so comfortable that you can walk a half marathon on them!' So me and my big mouth..


 
  

Why would you do this?

The reason to walk the distance of a half marathon on a pair of 3 inch LINJAs is only to show that this is possible. It really depends if you are used to walking on high heels, because you can walk twice as long on a pair of LINJAs compared to what you are used to walking on high heels yourself.

So I thought that I could walk 21 kilometers on my LINJAs, because I'm used to walking on high heels. However, all of my friends and family said I was crazy.. And I never challenged myself like this before and was curious how I would feel after walking a half marathon on my LINJAs.

The result

Like I mention in the video, I probably wouldn't recommend walking non-stop for 6.5 hours on a pair of 3 inch heels, even if they are a pair of LINJAs. However, I now know that this wouldn't be possible with any other high heel brand, because it really is a challenge. Of course 3 inch heels aren't made to walk such extreme distances on. So this was an ultimate test for myself and my LINJAs and I'm super proud we made it!

Now I also completely understand why this record isn't in the Guiness Book of Records (yet, because I will submit it). It felt really good when we arrived at the finish line at the Washington Square Arch, or as I call it now my Arc de Triomphe, but also to give my feet some well deserved rest afterwards. 

Fun fact

My dear friend Eva was walking the whole route with me to not only keep me company and cheer me on, but also to make the photo's and video's. She was walking on her sneakers and half way she had a blister while I had no issues at all. By the time we were at the finish line, we both couldn't wait to chill and put our feet up. 

I couldn't think of a better way to celebrate this accomplishment with one of my dearest friends, on a fabulous rooftop, with a cocktail in my hand, nice music on the background, my feet in a swimming pool and watching the sunset!