Login
Log in if you have an account
Register
By creating an account with our store, you will be able to move through the checkout process faster, store multiple addresses, view and track your orders in your account, and more.
Create an account
We are so proud that these amazing and talented women wear LINJA
25 Jul 2019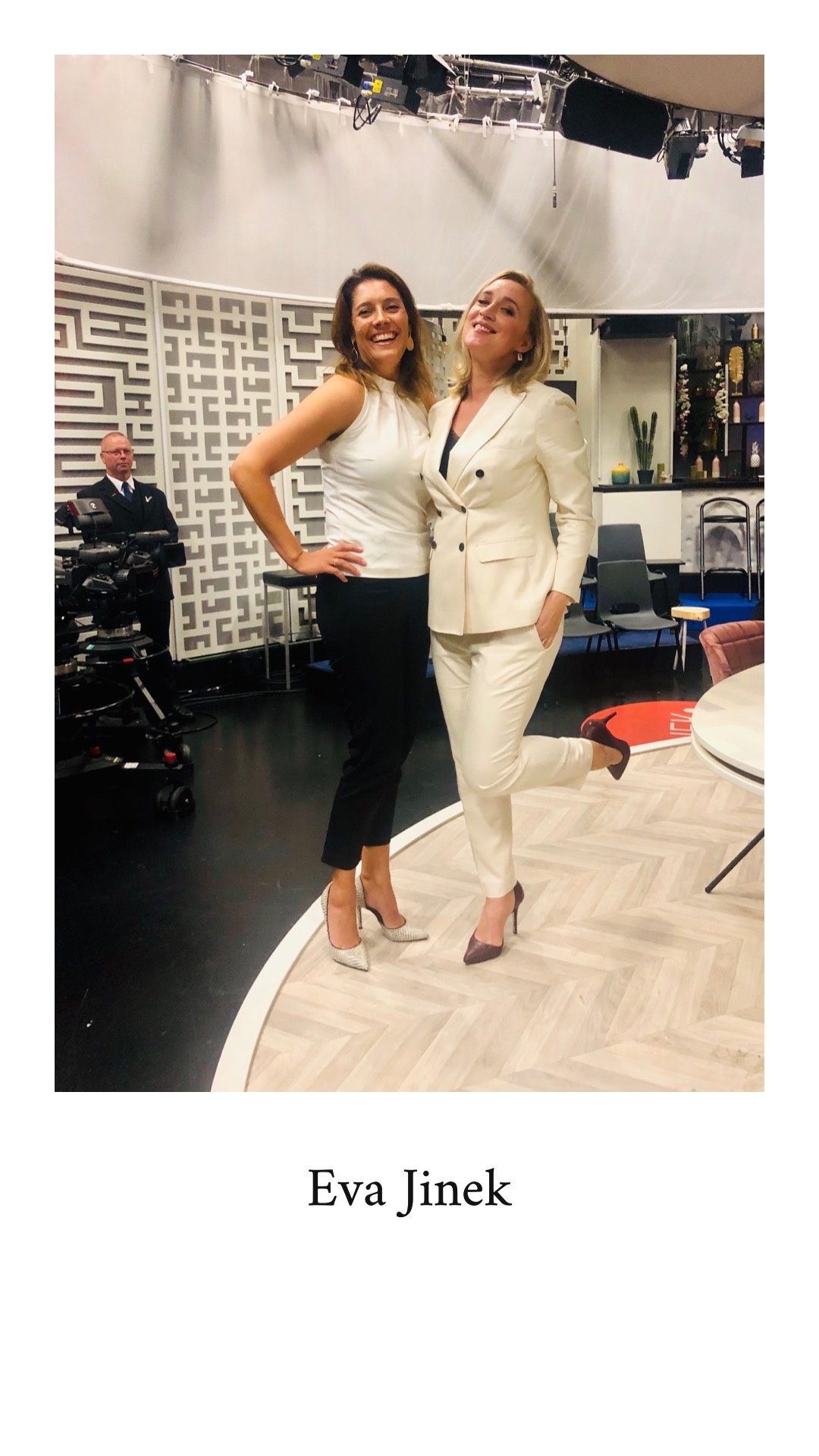 What do Eva Jinek, Dionne Stax, Merel Westrik, Daphne Bunskoek, Sandra Schuurhof and many other amazing and talented women have in common? They all wear LINJA and I feel so privileged to meet so many women and to hear their positive reactions about LINJA. This is what drives me to keep on creating and innovating.


Curious who are some of the other amazing and talented women? I made this short compilation of the women you might know of and if you ever wondered which brand of heels they wear, well now you know ;)


Anecdote from Michelle Obama
I also want to share this anecdote I came across from Michelle Obama about the reason why Queen Elizabeth gave her a hug and the whole British press couldn't believe that this happened. This was against all protocols!

Michelle explained what happened between her and Queen Elizabeth: they bonded over their sore feet and said to each other that the men should finally wrap up so they could sit down.. 
This is something that I relate to and what I wanted to change. Therefore the surprising, and sometimes even overwhelming, reactions of women when they walk on a pair of LINJAs is just priceless! 


Meeting Eva Jinek
For example when I met Eva Jinek on January 1st and she placed her feet with her LINJAs on the table of her talkshow Jinek and said: 'Thank you! Thank you for creating LINJA! These heels are amazing! I wear them all the time, because I can actually walk on them. You really created an innovative brand and not just a nice marketing story that sounds to good to be true. This is the real thing!'

Well, you can imagine that 2019 couldn't have started better than this! I was just so overwhelmed and flabbergasted to receive this gigantic compliment from Eva, who I admire so much. I met her again recently and we had to capture this moment :D


Running into Cécile Narinx
I would like to share another personal anecdote about what an overwhelming feeling of accomplishment I felt when I ran into Cécile on a sunny afternoon last November 2018. I was walking out of the Soho House in Amsterdam and unlocked my bike. I turned around to step on my bike to go to my next meeting and there stood Cécile, fabulous as always and wearing her pair of green python LINJAs! I couldn't believe my own eyes!!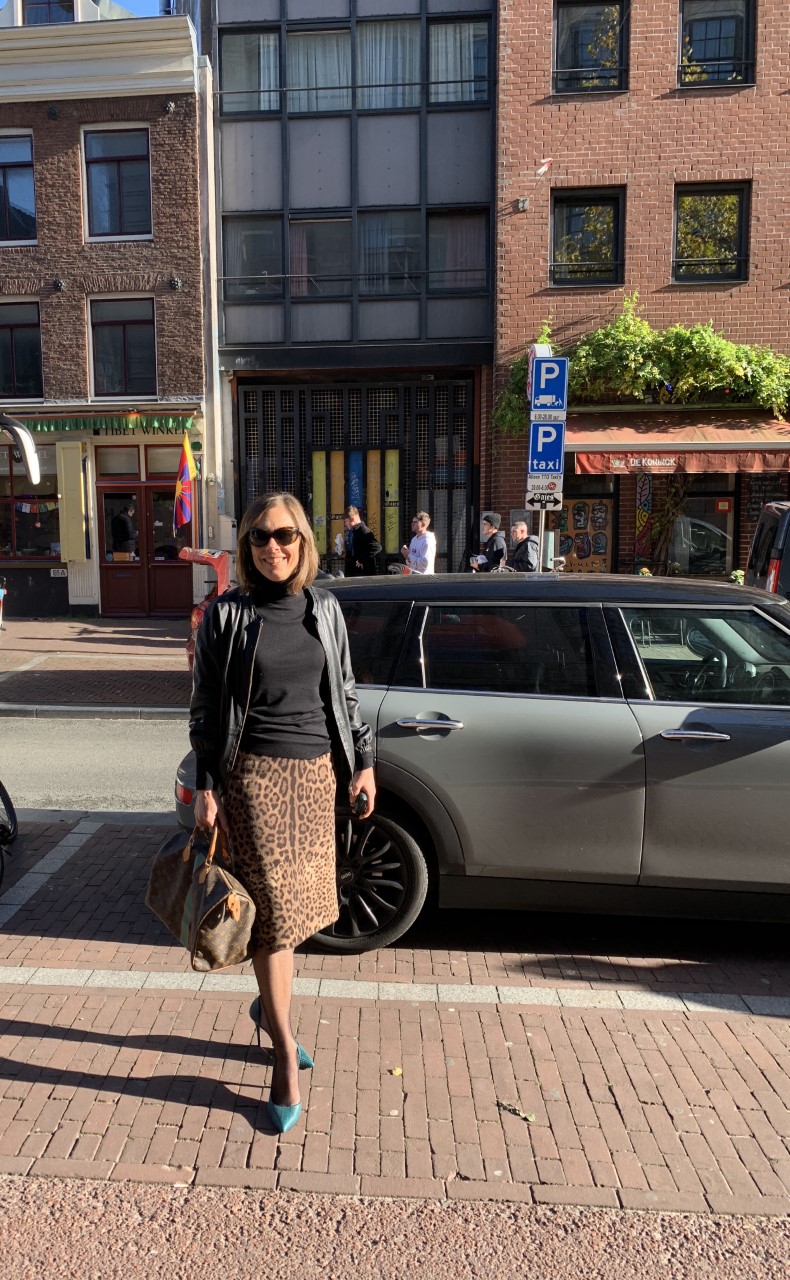 She said: 'Hi! I thought it was you, because when you passed by I thought: "Nice heels! But wait, I recognize those heels.. Is that Bianca?" And then I saw it is you! How are you?'

I was wearing my pair of cobalt blue LINJAs and I just couldn't believe that Cécile was wearing her LINJAs! We have met during the time she was Editor in Chief of the Dutch Harper's Bazaar and she received a pair to experience the comfort and style. 
We had a short and lovely conversation and I told her a couple of times what a compliment it is to me to see her in pair of LINJAs. She told me she still likes to wear them, because of the comfort and style.

To hear this from her is just incredible, because for me she is such an iconic woman and fashion expert. Really someone I think highly off and this gives me an extra boost in confidence to keep on doing what I'm doing!

Compliments from Dionne Stax
Some time ago I received a text message with this quote from Dionne Stax: 'Viewers sometimes ask me the question: "How can you walk on high heels during the broadcasts and make it look so effortless?!?" Well, LINJA has a wonderful soft footbed, so I hardly notice that I'm walking on high heels. And then these heels are also beautiful and elegant!'
When I receive all of these positive reactions I feel so proud and fulfilled. I know I'm very privileged to be able to follow my passion and dreams and to have a positive impact on the lives of so many other women along the way. I couldn't wish for more!